Allie Jones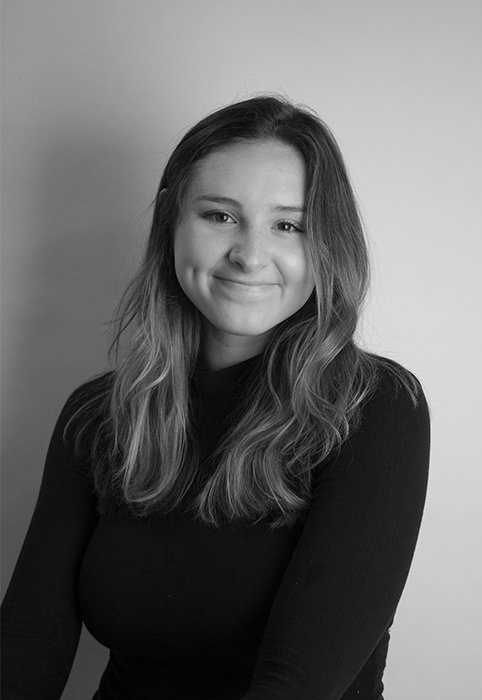 Allie Jones is an artist from Alpharetta, Georgia and her main medium is Graphic Design and Photography.  She is graduating from Georgia College in May 2021 with a B.A. in Art with a concentration in Graphic Design and a Minor in Marketing.  She has loved being creative her whole life and has enjoyed photography since the first time she could get her hands on a camera. She developed a passion for digital art during her freshman year of college and plans to continue pursuing this after graduation.  She aims to create approachable and inspiring work as she combines her two interests of graphic design and photography.
Website: alcatjo.wixsite.com/website
Artist Statement
As I reflect on the last year and how COVID-19 has impacted the world, I wonder how my interactions with others have altered because of lockdown. Through a variety of media, photography, digital collage and typography, I investigate the thoughts and emotions experienced by myself and others throughout quarantine. A total of four pieces, each serving to represent the four seasons, display the time we spent in separation and how our thoughts and emotions have evolved this year.
Inspiration for this series came from my own feelings of isolation, and from the written testaments of others that I found on the website "IDreamOfCovid.com." I overlaid images of houses, landscapes, and text from peoples' accounts of quarantine in square frames to symbolize the idea of being boxed inside while longing to be outside. This research allowed the typography and self-portraiture in my work to honestly depict the heart wrenching moments of this past year.
Within my work, I aim to create a relatable atmosphere on which the viewer can reflect. I combine techniques and research to denote a time unlike any other. This work shows how challenging the last year has been and finding growth from it within myself and others.
Project Description
This series focuses on how our view of the world has shifted since COVID-19. Through the combination of photographs, text, and graphic manipulation I create images that allow the viewer to see how this pandemic has impacted our actions and emotions. Each image is inspired by a different season we spent in quarantine. This body of work aims to illustrate being stuck in our familiar surroundings and longing for normalcy.