Allyssa Clements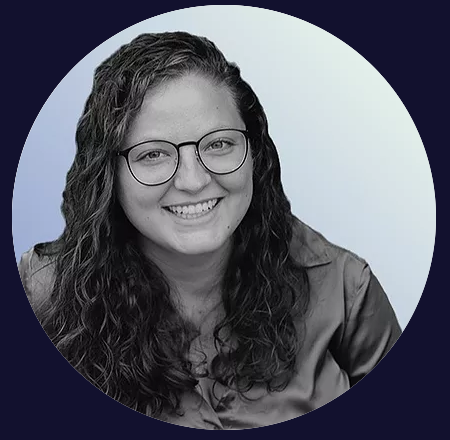 Allyssa Clements is from Cordele, Georgia. She will graduate from Georgia College in May of 2021 with a Bachelor of Arts, a concentration in Fine Art Studio, and a minor in Spanish Language and Culture. Allyssa's primary discipline is sculpture, and she has additional experience with woodworking, painting, graphic design, and printmaking. Allyssa will continue her studies at the University of Tennessee beginning in August of 2021 to pursue a Master of Landscape Architecture.
Website: allyssaclements.wixsite.com/mysite
Artist Statement
My intention is to communicate the importance of constructive interactions between the natural and manmade environment. Society has built a synthetic world in the midst of the natural world. Due to this close proximity, humanity shares a responsibility to be a steward of nature.
My work explores the interaction between the natural and built environment through the use of both natural and industrial resources such as fiber, wood, wire, copper pipe, live plants, and water. Through my investigation of a variety of materials, I create spaces that encourage mutualistic relationships between the natural and the manmade. This combination of different components is symbolic of the inevitable fusion of different systems in the same habitat. Opposing ecological and social systems must collaborate in order to thrive, just as contrasting media may come together to form one cohesive structure.
The world's population is growing, but the world itself is not getting any bigger. As the human footprint expands, we have to be aware of how our actions impact nature. My form and content of work emphasize that it is important to promote a healthy partnership between the natural and built environment in order to coexist.
Project Description
Synergy
66 in. x 66 in. x 27 in.
Copper tubing, vinyl tubing, globe containers, live plants, water, fountain pump, manifold, aquarium
2021
As the world rapidly moves towards urbanization, I believe that it is important for society to pay attention to the behaviors and patterns within the natural world in order to coexist. My work explores the interaction between the natural and built environment and how the two can cohabit to give a beneficial experience to both. In the process of creating this work, I thought about how architecture and nature interact with each other. With nature as a source of inspiration and society as a steward, I have curated a space where two different environments can benefit each other, simulating a mutualistic relationship between the two.