Kelvin Gonzalez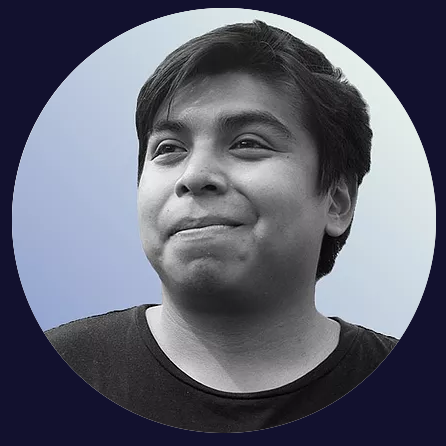 Kelvin Gonzalez is from Atlanta, Georgia, and is a graphic design student graduating in May 2021 with a BA in Arts with a concentration in graphic design and a minor in Marketing. His art career started as early as kindergarten creating comics and then evolved into graphic design when he received his first graphic tablet. He hopes to be able to bring his creative ideas to corporate America and to keep designing well into the future.
Website: kelvingonzalez3.wixsite.com/kelvmandesigns
Artist Statement
Marketing is the promotion of a product, service or good. Graphic design is the profession of creating visual communications to transmit a specific message to the viewer. Both share a common goal: to elicit an emotional response from the viewer. So, I chose to create a branding campaign for Jose Cuervo. My project consists of three bottle labels, three advertisement posters, and a fifteen- second video. The theme for my project is Mexican heritage, I incorporated traditional and modern Mexican patterns and symbols in each design. I wanted the campaign to highlight the Mexican culture and to be able to market the designs mainly through visual mediums.
The reason why I chose Mexican heritage as the theme for my project is because I believe it's important to remember one's heritage and identity. During the creation of this project, the social climate at the time was of nationality towards one's race and I was inspired to use my own background as a means of demonstrating my roots. Not only did I choose this theme to reflect the company's Mexican roots but to also reflect on my own roots and how my upbringings effect my artistic direction. I want to share my heritage with potential consumers and join their celebrations with a bottle of tequila.
Project Description
I will create a branding campaign for Jose Cuervo Tequila that will include three bottle labels, three advertisement posters, a gift package design and a fifteen second advertisement video. By creating different products under the same theme I will be able to showcase my flexibility in the field of graphic design and my ability to create effective marketing materials. By using my Mexican roots, I plan to center my theme around Latino culture and use designs and colors utilized in Latino art. The goal is to have a full branding campaign set and to create an effective marketing campaign.