Shelby Smith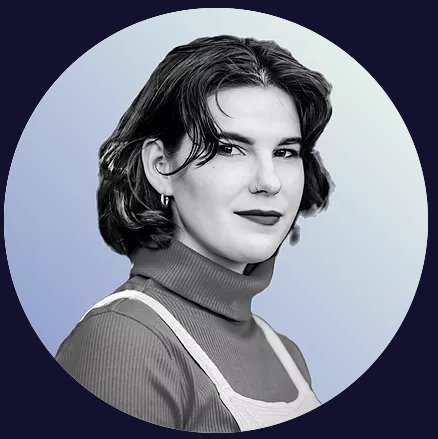 Shelby Smith is a printmaker, photographer, and graphic designer from Atlanta, Georgia. Her work is inspired by her passion for feminism and desire to portray women as powerful, emotional, and intelligent. As an homage to her family's Greek heritage, Shelby has taken the last name of her great grandmother and is currently producing art as Shelby Kanellos.
Website: shelbykanellos.com
Artist Statement
I was raised as a proud feminist and have always been passionate about abolishing inequality in the work place. "Three Card Reading" shows women revolutionizing the work industry, even in fields traditionally performed by men.
The three pieces are based on tarot cards which have been used by mystics for centuries to gain insight into spiritual evolution. Readers traditionally formulate a question and then read the cards played to interpret the past, present or future. I took aspects of actual tarot cards to not only create a more authentic representation, but to incorporate symbols which add a spiritual layer to the work. The Mother, represented by the Empress card, shows the work traditionally fulfilled by women. The Artist, represented by the Queen of Swords card, portrays independence and tough love in a career where women work especially hard to be recognized. The President represents the High Priestess, symbolizing Hidden talents, Intuition, Mystery, Spiritual insight, and Things yet to be revealed.
Feminism is something I have been passionate about since I was a child. My art aims to portray women in the light they deserve. I aim to create a space where all women of whatever background are represented in my work.
Project Description
"Three Card Reading" is a triad of prints that celebrate powerful women in the workforce through a tarot card reading, to represent the past, present, and future. Consisting of three 11"x6.5" linoleum carvings printed on Arches printing paper. They will be framed as a triad.