Stephanie Johnson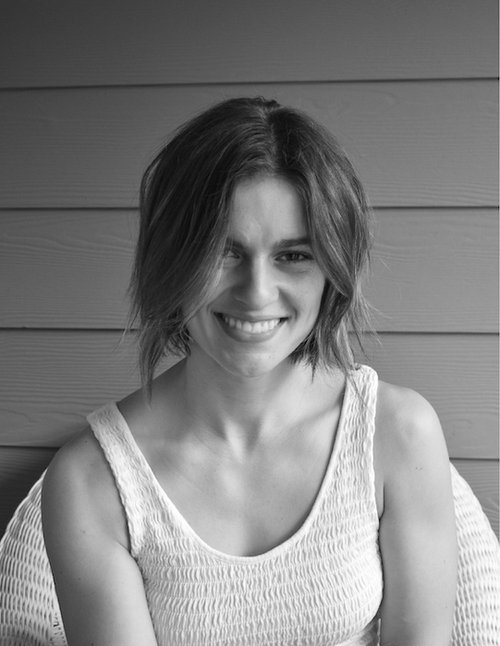 Stephanie Johnson is currently a senior at Georgia College and State University, working towards a BA in Fine Studio Art. While her concentrations are Graphic Design and Printmaking, she works in a wide variety of mediums including paint, drawing, and even some photography. Upon graduation she hopes to start her career in Macon, GA, as a freelance artist and graphic designer.
Artist Statement
My fascination with hands began when I was seven years old. I broke my dominant arm and was confined to a cast for twelve weeks. I remember the initial heartbreak of not being able to draw, but I accepted the challenge of learning to use my non-dominant hand. While I never achieved the same level of ambidextrousness as the master Leonardo DaVinci, I was surprised at how well my body was able to adapt. I have since had a much greater respect and appreciation for my hands.
This series of relief prints illustrates the working hands of the most important people in my life, doing what they love. I hope to reflect how the tasks they accomplish with their hands have influenced their lives and relationships. To emphasize this, I asked each of them to write a handwritten letter that answers the question "How has this hobby or skill allowed you to connect with others?" Writing these letters forced each person to reflect and perhaps put their feelings into words for the first time. Each response is unique but, at the same time, relatable. I hope that the combination of my images and these letters will challenge viewers to reflect on how their own lives have been shaped by hands.
I chose relief printing for this series, because it is one of the most physically taxing mediums I have used, and there is something almost meditative about the process. As my hands cramp up while carving fine details, I'm reminded of how hard they work for me. Throughout the slow, tedious process, I reflect on how grateful I am for the memories I share with the people I'm illustrating, and I take comfort in the idea that I am carving them into permanence.
Project Description
As an artist, I rely on my hands everyday, and I often think of how tragic it would be to not have them. Our physical bodies directly impact our lives and our relationships. With this series of prints, I am illustrating a variety of ways in which people rely on their hands to do the activities they love. Handwritten letters accompany each illustration, telling how each activity has played an important role in interacting and communicating with others. I chose to work with print media, as it is a very physical process that challenges my own hands. The long hours of carving and cramping are worth the end result--artwork that communicates my personal ideas to the world.