Ashley Black Kobbe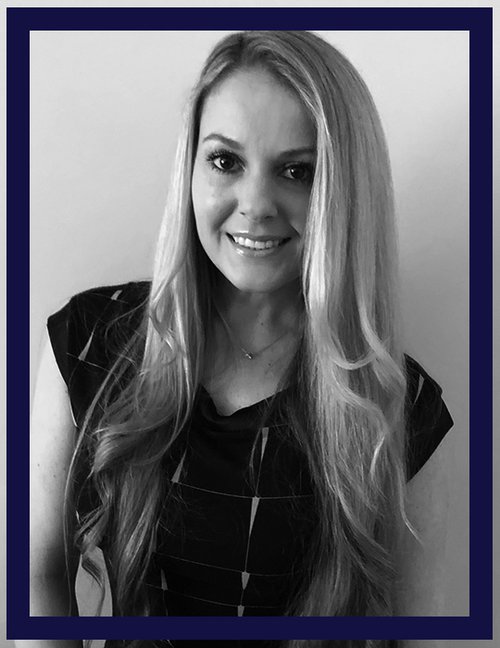 Ashley Black Kobbe, originally from Camden, South Carolina, will graduate with honors and receive her BA in Fine Art Studio from Georgia College and State University in May 2020. Her research is focused on the alternative photographic process cyanotype because of its ability to convey a sense of calm and peacefulness. As an artist, she has been active in the community and participated in Empty Bowls for Middle Georgia Food Bank, collaborated with the Cherokee Brick Company for large sculptural projects and exhibited her cyanotypes at Allied Arts.
Artist Statement
Place of Calm
I am a wife, a mom, and a student. All three of these titles carry different daily joys and responsibilities. I find myself needing to be someone else for each person with whom I interact. I love everything about my fast-paced life, but sometimes must pause and take a moment to peacefully reflect on all the things that bring me happiness. My artwork is a manifestation of this place of calm and reflection.  
My design for this space is rooted in my childhood days of building forts which enabled me to escape through play. This space I created is like a childhood fort, incorporating my favorite color —gold—along with my preferred medium, cyanotype. The Prussian blue of cyanotypes, and the act itself of making them, gives me a sense of calm and happiness. The sides of my fort are made from fabrics that are dyed with cyanotype chemistry and I exposed as photograms out in the sun, often with the help of my daughters and husband, as a way for us all to work and play together. My chosen images are based on things that make me happy—my family, my willow tree, wine glasses, and accents of gold.  
The installation space produces a very intimate and soothing environment that reminds me of my childhood days when a simple constructed playhouse provided security, comfort, and joy. My goal for the project is to build a calm, physical space that one can enter and ultimately leave the stress and anxiety of the world behind. In turn, I hope this creative space will transport people to a special place where the cool blues, warm golds and nature's creations radiate tranquility.
Project Description
My art installation is a reflection of my childhood days in where building forts provided me security, comfort and joy. I created this intimate space by combining cyanotype, fabric, gold leaf, and other materials that, when used together with natural light, radiate tranquility. My chosen images are of willow leaves, wine glasses, and my daughter, all of which bring me happiness and peace.