Haley Janes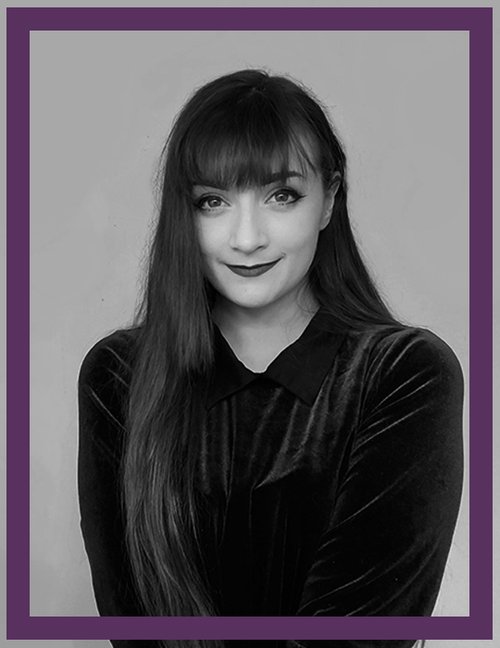 Haley Janes is a multimedia 2-D artist specializing in works that revolve around aesthetic and self-expression. Born in Italy, and spending 5 years of her childhood in Lakenheath, England, she grew up taking in the many influences that "classical art" offers in the form of monuments. That influence in tandem with her great love of fiction has led to art becoming a key form of expression in her life, and what she hopes to be a career in creating media for the United States Government. Her style can be characterized by its use of classical figures with a fantasy-themed twist, in both digital and traditional mediums.
Instagram:
<a href="https://www.instagram.com/leesielikes_art/">leesielikes_art</a>
Artist Statement
The Seven Virtues of Humanity
When creating a work of art, it's my goal to pull vivid images from my mind and translate them into tangible visuals that others can experience. Through my series "The Seven Virtues of Humanity", I have been inspired to celebrate humanity's counter to their sins with a visual interpretation of how I envision the "goodness" residing in people.
In order to portray the beauty of the different traits seen through people's better nature in my work, I have used both traditional and digital mediums. Traditional mediums like ink lend themselves to ornate linework while digital mediums have a limitless luminosity of color. This combination of mediums allows my compositions to convey the features of all people as beautiful through the intimate details that can vary from gory to delicate in order to depict humanity as a complex and multi-dimensional group that is capable of doing incredible things.
I find great inspiration within the spirituality of our species and our interaction with existence around us, our connection to a higher power, and how being a light for other people can help us grow closer to what's beyond. Pondering these thoughts with careful contemplation allows for me to feel a deeper desire to create imagery that praises the acts of people who choose to appeal to act out of love rather than hate, despite what other thoughts and feelings may pervade their minds. I think embracing art that celebrates this morally rich nature can be uplifting and inspiring, and remind others that even though we, as humans, all have the ability to do terrible things, there is always a bit of good in everyone, and that if we allow goodness to flow between us freely, then perhaps we too, can be beautiful.
Project Description
It is said by many that all people have evil deep inside of them, but I believe that on the opposite side of that coin, all people have a potential for true goodness in them as well. Portrayals of the 7 Deadly Sins have been made throughout the ages, but in order to promote love and celebrate the light that we all have within us, each virtue that I've portrayed displays a trait that counters a sin in the form of large-scale digital print with ink and gold-leaf embellishing.
A video compilation of all of my pieces and detail shots of them.