Lindsey Watts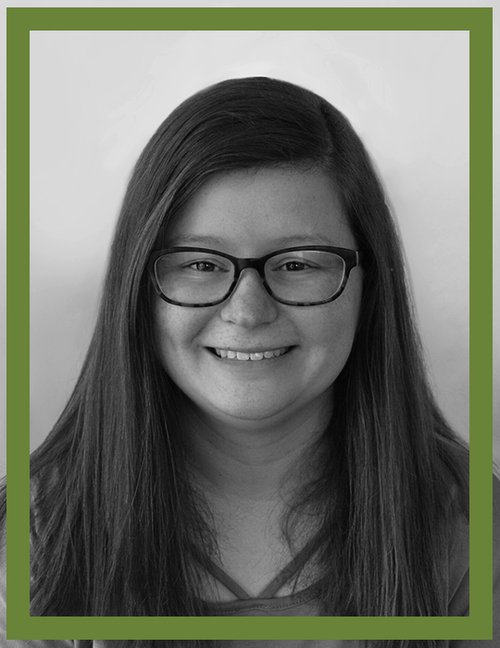 Lindsey Watts is a graphic design and marketing student from Kathleen, Georgia. She is passionate about using vibrant colors across an array of mediums including mobile interface, stationery, signage, and animation. In the past, she has designed anything from a website to a water tower in Destin, Florida. Lindsey hopes to pursue a career as a corporate advertising designer. She has enjoyed working as a graphic design and marketing intern with outdoor camps such as Camp Grace which strongly influenced her emphasis on the outdoors for her Capstone exhibit.
Website:
<a href="https://lindseywatts.myportfolio.com/">lindseywatts.myportfolio.com</a>
Artist Statement
National Park Service Rebranding
The purpose of my work is to enhance and enliven the current National Park Service brand to better reflect the vivid landscapes found in America. This rebranding will modernize and provide more consistency to the current National Park branding elements. These new features will help increase the amount of government funding allocated to the National Park Service by establishing an updated strong brand equity and digital presence.
My vision is to make the National Park Service branding more vibrant and dynamic to increase relevance for all generations by rendering both electronic and stationary forms of my designs. Products, such as a brochures and educational guides through trails, will be digitally accessible through the use of smartphones, as well as physically accessible upon arrival at the park. This enhances and harmonizes the availability of information within the park system while also amplifying the level of education and interaction that occurs within the park brand.
My rebranding consists of a contemporary logo, font, app, symbology, signage, and wayfinding systems, as well as newly designed products that will increase revenue. These redesigned elements will resonate with consumers by using organic shapes with warm, vibrant colors that evoke a sense of vitality in the branding image. The reason the National Park Service has received minimal funding is due to the inability of a value to be placed on these beautiful landmarks. By transforming the face of the National Park Service, the brand value will be measurable, and therefore, they will receive increased funding accordingly. This new brand identity will reinforce a stronger feeling of patriotism within Americans as they will better identify with this essential agency of the United States government.
Project Description
My design work focuses on creating a more contemporary and vibrant brand identity for the National Park Service so that more funding can measured and appropriated to the agency. These works include a new logo, symbology, signage, font, and membership cards which all use some of the original iconic shapes of the past National Park branding in order to create some recognition when confronted with these new branding elements. Design works such as, a mobile app and brochure also utilize new technologies to create a more seamless informative experience for visitors. Notebooks, shopping bags, and water bottle designs were also created to be put in National Park gift shops to increase the revenue received from visitors. These uniform brand elements use fluid and organic mountainous shapes along with bright shades of orange and yellow to reflect the joy of visitors when discovering these unique American Landmarks.