Volume 9 (2008)
LETTER FROM THE EDITOR:
The articles submitted to the ninth volume of The Corinthian surpassed my wildest expectations. I am so impressed by the work my peers generated--but most of all, I am impressed by their thirst for knowledge. Each article reflects an inner desire to connect classroom knowledge with "real life" application.
A heartfelt "thank you" is in order for the many faculty members who served as reviewers for these fourteen articles. Without their guidance and expertise, this volume would not be such a benchmarking success.
I invite you to open this volume in hopes that you'll be as blown away as I was.
Enjoy,
Elyssa Sanner
2008
Articles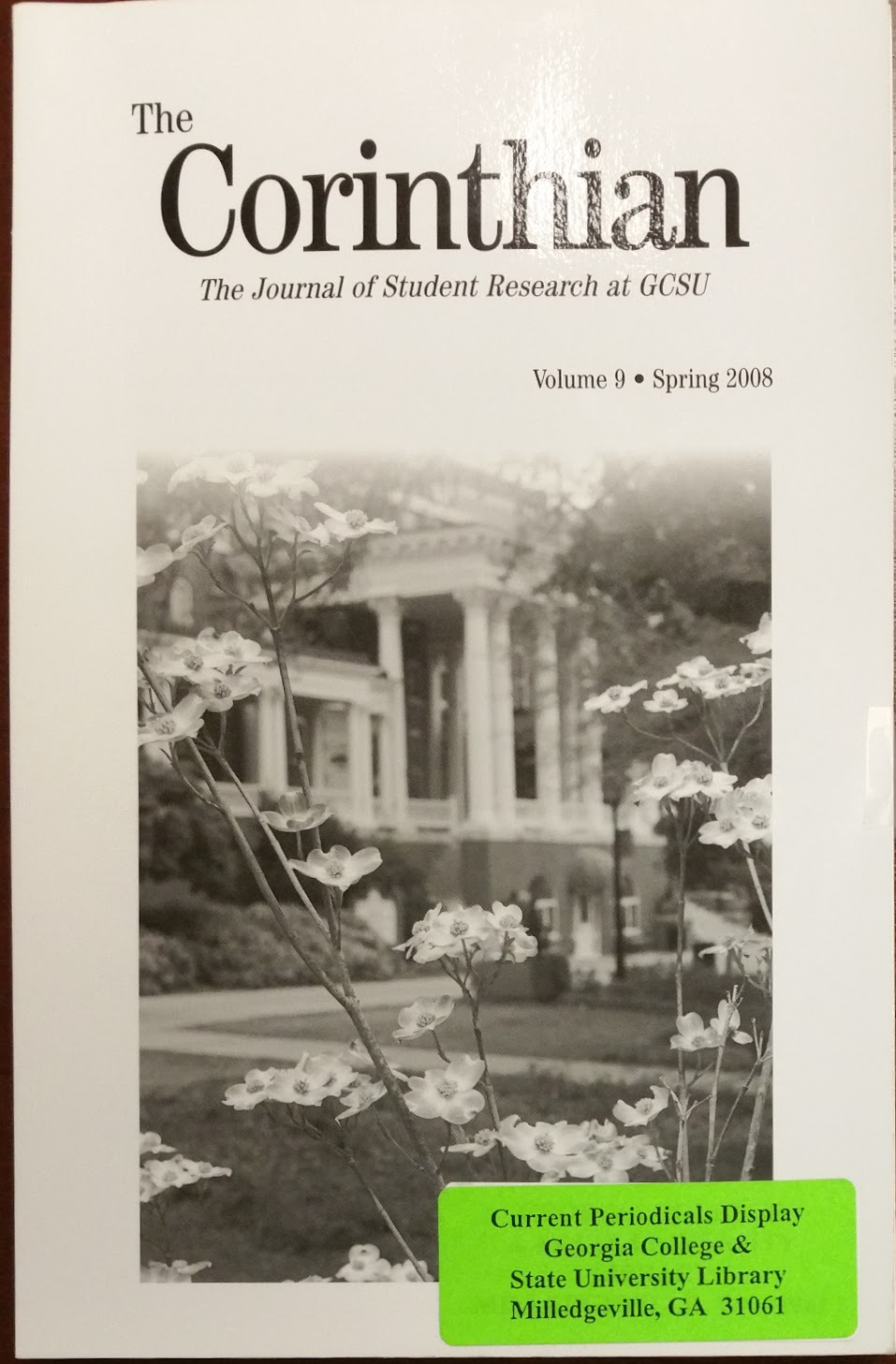 Editorial Board
Editor

Elyssa Sanner

Technical Consultant

Pat Jarvie

Publisher

John Bowen

Photography, Front Cover

Tim Vacula